About Karen
Services for Seniors and Caregivers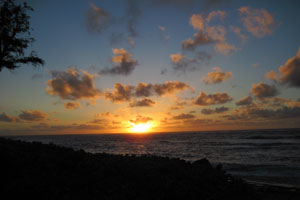 Providing Independence and Well-Being for Seniors and Caregivers
Services include but are not limited to:

Coordinating appointments and additional care options
Correspondence, bill paying, post office
Transportation
Companionship
Errands
Shopping
Visiting friends and/or family
Theatre/Recreational outings
Relaxation techniques
Restorative and Therapeutic yoga and more!
Karen J. Rosand
Management Experience
Karen J. Rosand has over 30 years of experience in administrative management at The New York Times Company. She has worked closely with senior management both in and outside the company, coordinating a long list of conventions, events, retreats and conferences.
Karen coordinated all aspects of care for her mother during the last two years of her life, when she was confined to the home with a debilitating illness. She currently manages care for her active 95 year old father who lives a busy life in spite of COPD and heart problems. Her intention as a Care Manager/Coordinator is to provide individuals and families with reliable, professional non-medical services, fostering independence and well-being for all.
In 2011, Karen began volunteering her services as event planner and yoga instructor at the Won Dharma Center, a Korean Buddhist Meditation and Retreat Center newly built near her home in Claverack. She was hired as Program Director in the fall of 2012.
Yoga Experience
Karen was trained at the Kripalu Center for Yoga and Health in Integrative Yoga Therapy and became a certified yoga teacher in 2002. She founded a yoga and retreat coordinating business - A Graceful Plan - shortly thereafter. In October, 2010, she was certified in Lakshmi Voelker Chair Yoga at Kripalu.
Since 2002, Karen has established yoga classes for the staff of The New York Times and since her retirement from the NYT in 2010, she has continued to teach in numerous locations around Columbia and Dutchess Counties. She currently teaches two classes per week at the Won Dharma Center.
In 2012, Karen planned her first yoga retreat on the Amalfi coast of Italy. It was the beginning of a lifelong desire to combine the healing practice of yoga with the inspiration and education of travel. She held another retreat at Grotta dei Fichi in 2013 and plans her third in May/June 2015.
Through teaching yoga, meditation and relaxation techniques, Karen's intention is to give students the opportunity to grow older gracefully by learning to release tension in their minds and bodies. She encourages students to deepen their connection to their bodies, their minds and their essential nature - bliss - on a daily basis.